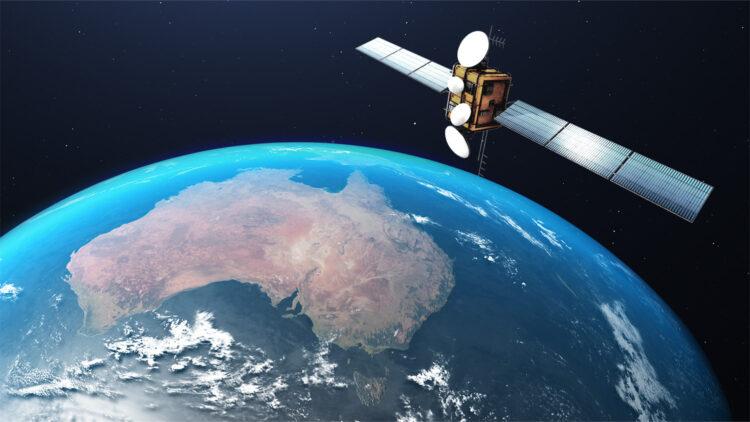 The Optus D2 satellite has reached the end of its life and will be decommissioned in early 2023. Currently 3ABN International, 3ABN Radio, and 3ABN Australia Radio are broadcast on the Optus D2 satellite. These broadcasts will cease on 31st December 2022. As a result, all three of these services are now on the Intelsat-19 satellite, located at 166° East. To continue to receive 3ABN's services, you have the option to realign your dish to either Intelsat-19 or VAST, or switch to an Internet-based system, depending on your situation. Both Intelsat-19 and VAST require you to realign your dish.
Intelsat-19
Intelsat-19 carries the 3ABN International, 3ABN Radio, and 3ABN Australia Radio services, similar to Optus D2. This is recommended for those who only watch 3ABN International, not other channels, and is the only option for viewers in New Zealand and our radio affiliates in both countries.
The satellite parameters are:
Position: 166° East
Transponder: AN18K (Ku Band)
Frequency: 12,606 Mhz
Polarity: Horizontal
Symbol Rate: 30,000 MS/s
F.E.C.: 5/6
We recommend that you use a satellite or antenna installer to realign the dish for you. If you wish to do it yourself, please note the following important points:
You will need to rotate your LNB 90º anti-clockwise, while facing the dish from the front, e.g. if the cable connection on the LNB is at 8 o'clock, rotate the LNB so that it is at 5 o'clock.
To get Intelsat-19, mark the post of the dish at the current position, then another mark about 12mm to the left. Rotate to the new mark. You may have to drop the elevation slightly depending on your location, only if required.
Some older boxes may not have Intelsat-19 listed. For those, use Intelsat-8.
The change to Intelsat-19 has allowed us to upgrade our technology to use the current MPEG-4 standard for digital television broadcasts. This requires an MPEG-4 compatible set-top box (STB). STBs from 2012 onwards are compatible with MPEG-4, however older boxes, especially the old ST Gold, Wavelength, and Humax F2 STBs are not compatible and will need to be replaced. This change does not affect our radio services, so affiliates can continue to use older boxes for downlinking for radio.
VAST – Viewer Access Satellite Television
3ABN International is available on VAST for viewing anywhere in Australia on Channel 603. Other Christian networks on Optus D2 will start broadcasting on VAST in the coming weeks. This is our recommended option for viewers in Australia. For more information about VAST, please see the MyVAST website. This will require a new set-top box and possibly LNB (10700 MHz is required for VAST). Most satellite installers can supply a VAST certified set-top box and realign your dish to the appropriate satellite. VAST is not available in New Zealand.
Important Information for VAST Installers:
A 10.7 GHz LNB is required for VAST. DO NOT use an 11.3 GHZ LNB.
Registration MUST be done through the myVAST website (myvast.com.au) for those in metro areas. Both the call centre and mysattv.com.au will deny access.
Please make this change before 31st December 2022 to continue to receive 3ABN. If you don't change by then you can still continue to watch other Christian channels on Optus D2 until the satellite goes offline around the end of February 2023.
If you have any further questions, please call us on (02) 4973 3456, or email [email protected].