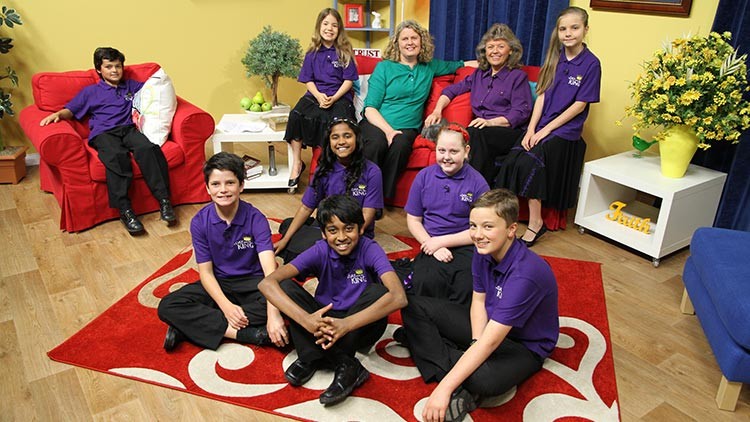 3ABN Australia's local children's series, A Day With the King, will begin airing its third season on 3ABN International on Friday, April 29, 2016 at 3:30pm Australian Eastern Standard Time (UTC+10). It continues on from the previous two seasons, by following the stories of Joshua after the death of Moses through to King David. Hosted by Natalee McLean (Aunty Nat) and Cecily Harker (Aunty Cecily), this program targets six to twelve year olds, though people of any age will enjoy it. It includes segments such as singing with Pr Rick Ferret, and story time with Dr John Hammond. There is also a Bible Study time where the children can learn more about God.
Please let your friends and family know who have access to an Optus D2 satellite system with 3ABN International tuned in, or can watch online! If you ever miss an episode, you can catch up with it here on our website.
You may visit the A Day With the King website to find out more and to download the weekly Bible study guides!